The goal of Controlology (Pilates Method) ….. "the attainment and maintenance of a uniformly developed body with a sound mind and the ability to perform life's daily activities with zest and ease."
Joseph Hubertus Pilates
Pilates is not a new age phenomenon. It has been around for over many years and was founded by a German man named Joseph Pilates. He was born near Dussledorf in 1880. As a child her suffered from many debilitating conditions. He was determined to become physically healthy and set himself a goal to become as strong and fit as possible. In his youth he was extremely active at many sports and by the time he was 14 he had such a good physic that he modelled for anatomical charts.

He moved to England in 1912 and worked doing many jobs including a boxer and working with circus performers. During World War 1 he was interned. He was held in camps where he soon took responsibility for the health of the other interns. He trained them and devised beds with springs and straps so patients could exercise whilst lying in bed.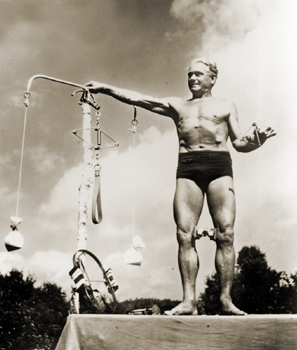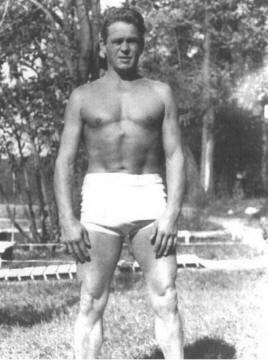 After the war he continued with his fitness first in Germany in 1920 and then in the early 1920s he moved to America. He met a nurse named Clara who later became his wife. In 1926 he set up his first exercise studio in New York. The studio featured much of the Apparatus designed to enhance his rehabilitation work. It soon became very popular, particularly with the dance community, as it offered a chance to improve technique or recover from injury. In 1932 Pilates published a booklet called 'Your Health' and followed this with another called 'Return to Life Through Contrology' in 1945.

Through these writings and his students, his method was passed on after his death in 1967 at the age of 87. His method of exercise was called Contrology. It was only after his death that it became known as Pilates or the Pilates method.
His self-devised technique has been passed on through generations of teachers to form an exercise technique that requires both mind and body to work in synergy whilst focusing on movements to strengthen and mobilise muscles.

Mat-work classes are an interpretation of the 34 original movements; therefore, each instructor's class will vary in its format according to the suitability of movements chosen and the evolved/modified movement used to teach them in a safe and effective environment.

The equipment/apparatus sessions allow an individual to really feel the essence, muscle use and joint movement of a move making it safer for a rehabilitative client or beginner and challenging for an experienced participator.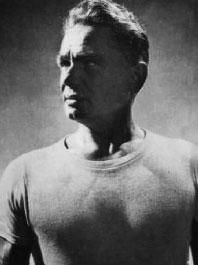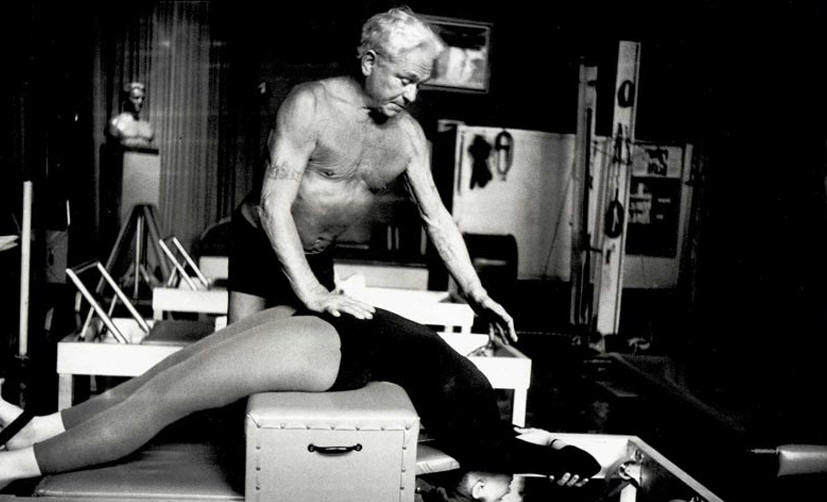 The Pilates method has gradually evolved and integrated current biomechanical thinking. However, the roots of the technique are steeped in the philosophy and movement patterns designed by Joseph Pilates over 70 years ago. Today his core method is still taught, as well as an evolved form by teachers of the Pilates Foundation.

Pilates was first introduced to the UK by Alan Herdman in 1970. The popularity of the Pilates Method has spread steadily since the day when Pilates first opened his studio. Pilates has now become a worldwide phenomenon with over 12 million people practicing, and the numbers continue to grow.