Welcome to my website. I hope you find the Pilates method as inspiring as I have over the years and still continue to do so. I am a trained Pilates Foundation instructor. The Pilates Foundation Ltd was founded in 1996 and brings together qualified Pilates teachers who are passionate about providing the highest standards of training and practice of Pilates and maintaining the principles and integrity of the work. All Pilates Foundation teachers study for the minimum of one year and 500 hours ensuring their training is extensive enough to produce the highest standards in the profession.
I offer one-to-one and group mat-work instruction. My aim is to provide a thorough and informative session whilst balancing an individuals sense of achievement and relaxation allowing them greater body & posture awareness. Sessions are held at various venues between Saltford, Keynsham and the surrounding villages of the Chew Valley. I also visit peoples' homes and offices for one to one sessions. Sessions are tailored to relevant experience and ability and classes are defined and vary to reflect this. Pilates is so versatile from being gentle for a beginner or person recovering from injury or accident to challenging enough for the athletic types or sportspersons. Pilates is a interweaving of both mind and body in harmony to achieve the optimal benefit of the discipline. It is suitable for all ages, body types and abilities and can be modified and adapted to challenge varying levels and abilities.
Emma is also a current member of IPTA .. Independent Pilates Teachers Association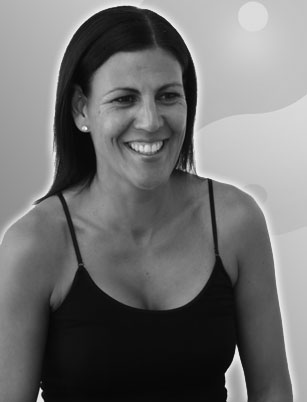 Emma has over 25 years of experience in the fitness industry. Emma is a fully qualified personal trainer, massage therapist and exercise to music instructor. She also co-owned and managed a successful Health & Fitness club teaching various fitness classes and managing the overall and day to day running of the club.
It was some 15 years ago that she first came across Pilates through her fitness training and development. After attending a workshop Emma could see how Pilates complemented her own fitness regime by balancing and redressing some of the imbalances created through her love of sport and exercise. She then regularly attended classes and practiced Pilates herself and then decided to train further and became qualified to teach Pilates to others. Upon qualifying Emma then continued to teach Pilates in various health clubs and private venues.
Emma continued to teach Pilates for eight more years continuing with her knowledge by attending regular continued and professional development courses. Her passion for the technique and its obvious benefits enthused her to deepen her knowledge. This led her to further her qualifications and she qualified as a Pilates FoundationMat Work Instructor in 2009.
Emma now teaches Pilates to both groups and on a one to one basis. She still enjoys running and tennis and practices Pilates herself to balance and realign her postural imbalances. Emma is keen to share her passion for Pilates with others. Her emphasis is to allow an individual to discover from the technique their own postural awareness and the unique physical and mental benefits achievable from Pilates. She enjoys working with clients from both rehabilitative and athletic backgrounds as both spectrums of ability have such diverse but positive results. Emma loves teaching Pilates and is still amazed by the results that individuals achieve by connecting ones mind and body to fulfil an overall sense of wellbeing. Emma continues to develop her own knowledge and stay up to date with current scientific findings by regularly attending further and continued professional development training courses.